Hello, everyone
You have probably heard my mum mention me in her previous
post
and for good reason. I have been natural for about two years now, haven transitioned mid-2018. What can I say, it has been a whirlwind of emotion. Tears, joy, anger, impatience, and more have highlighted my journey. It is safe to say I have finally reached a point of smooth- sailing with my hair.
My main focus is now growing and maintaining it, rather than transitioning. As for me, the beginning of my hair's health begins with my wash days.
And so, in today's post, I will be sharing with you all the details of what a typical wash day looks like for me. I will be recommending alternative products and tips and tricks for all levels of natural hair, do not shy away from this post if your hair is not as full or long as mine.
This is what my hair looks like before I start my wash day:
Firstly, I start off by splitting my hair into about four sections- you can do more or less depending on the volume and length of your hair. You do not have to do this if your hair is shorter and not as easily sectioned. Personally, I find that this makes the whole process easier and more manageable.
Next, I like to finger detangle my hair before using any tools. Make sure your hair is almost drenched before you detangle.
NEVER
detangle dry hair. That would only inflict pain and damage to your hair. Just gently run your fingers through your hair, patiently separating any knots and kinks. I find that this helps reduce shedding for when you actually comb/ brush through it.
The aim of wash days is to achieve as little damage and breakage as possible, as this is one of the factors that ensure the health of your hair.
When I finish detangling a whole section, I twist it into a few pieces just for convenience's sake. You do not necessarily have to do this, it just helps with organization and makes sure you don't detangle each piece more than once. To hold shorter hair, I recommend using duck clips or mini hair bands as they provide a lot of grip, which is needed to hold shorter hair.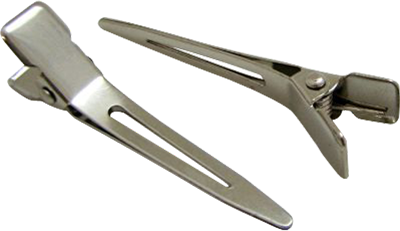 I basically repeat this process until I'm done with all the sections. Notice how I use the infamous flexible detangling brush. When I combed from the tips of my hair to the shafts- as you should- it was a very stress-free process with little to no resistance. I 100% recommend it. However, if you don't have or can't get this brush, I also recommend the staple wide tooth combs.
Normally, I wash my hair in these twists. I find it is easier this way and I noticed it reduced the number of tangles I had. For shampoos and conditioners, I recommend sulfate-free products with essential oils like argan oil, jojoba oil, coconut oil, black castor oil, etc. You want a shampoo that does not strip your hair of its moisture, but rather moisturizes while also getting your scalp clean. You should shampoo your hair once or twice depending on how dirty it is. As for conditioners, you want a product that provides you with a lot of slip- a lot of lubrication- as this helps to detangle easier. Some brands that sell sulfate-free products are:
Cantu
Creme of Nature
Sheamoisture
OGX products
Mielle
After shampooing and conditioning, it's time to deep condition. Not to worry, if you do not have a deep conditioner, a good hack is to just use your normal conditioner. The brands mentioned beforehand also sell good deep conditioners. This would require you to not rinse it out of your hair after shampooing, and follow through with the following steps. After applying your choice of conditioner/ deep conditioner, throw on a plastic cap. Heat is essential for deep conditioning as it opens your follicles and ensures maximum absorption, which is key. Personally, I use a heating cap to provide heat and wear mine for an hour or more, sometimes even sleeping with it. If you do not have or can not access a heating cap, you could simply tightly wrap another layer around your plastic cap, like maybe a bonnet and/ or scarf. You could also wet a medium-sized towel and microwave it for about a minute, then wrap it around your plastic cap.
When you are done deep conditioning, thoroughly rinse the product out of your hair, shake or pat your hair dry, then moisturize. If you would like to know what I do to keep my hair soft and maximally moisturized after my hair day, make sure you voice your thoughts in the comment section.
Also, drop any questions or topics that you would like to see on this blog. If you made it all the way to the end, thank you for reading this far!
~ Ama-rachi